About Globe Metal and Power
Globe Metal and Power – FZE was initiated in 2012 in Dubai, United Arab Emirates. Globe Metal and Power is mainly involved in Import, Export, Trading of Prime Flat Steel Coils, Sheet and all type of value added steel products are used in Real Estate and Construction Industries like Fencing Panel, PortaCabin, Unistrut Channel etc., according to customer specification. Global Metal and Power has a huge customer base in the Middle East and African markets. Our Annual sales volume for Steel and Power Division is USD 120 million and more than USD 10 million respectively.
Unistrut Channel supplier & manufacturer in UAE – Dubai, Sharjah, Ajman, Abu Dhabi, Ras Al-Khaimah, Al'Ain, Fujairah is well known in the business industry for its quality Unistrut Channel.
The Unistrut Slotted Channel is manufactured by galvanized steel sheet and hot dip galvanized steel and mild steel black materials and then hot dip galvanized.
Sandwich Panel fully customised according to our customer needs.. Top Skin: GMI 35/200 mm and GMI 45/250 mm | Thicknesses: 40mm to 150 mm | Bottom Skin: Low Rib Profile of Galvanized Mill Finish, Galvanized Pre Painted.. Rockwool Sandwich Panel, EPS Sandwich Panel, PU Foram Sandwich Panel are available in Steel and Aluminium profiles..
Profile Roof Sheet Supplier & Corrugated Pre Painted Galvanized Sheet in UAE – Dubai, Sharjah, Ajman, Abu Dhabi..
Metal roofing profile is also named profile sheet, steel roof sheet, etc., The raw material used in our roofing metal sheet is pre-painted hot dipped galvanized steel sheet, used as popular structural metal roofing materials and pre-painted aluminium coil sheet.
---
Globe – Electrical Division is engage to assemble, import and supply water chiller for home, villa and industrial use, as well we provide Swimming Pool Chiller Heat Pump for with automatic adjustable temperature controller. Our scope of supply water chiller for home and industrial uses start from 2TR, 3TR, 5TR, 10TR, 15TR and 20TR…
---
Unlike residential air conditioners, most modern commercial air conditioning systems do not transfer heat directly into the exterior air. The thermodynamic efficiency of the overall system can be improved by utilizing evaporative cooling, where the temperature of the cooling water is lowered close to the wet-bulb temperature…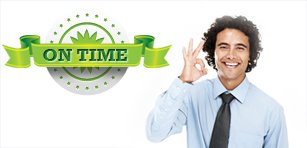 Globe Metals and Power strives to be a RELIABLE service provider and is COMMITTED to deliver the best output and highest quality service through the dedicated effort of every team member with accountability & determination.