GMI Fencing sheets are produced and are available in stock in our factory in Ajman. Steel fencing sheets are manufactured using high quality profile rolling machines which can produce profiles 35/200. These steel sheets are already available in multiple RAL colors. Fencing sheet, hoarding sheet, fencing assembly supplier in UAE, GCC countries. 3. The sides of each fencing panel is supported by galvanized ERW pipes of 1-1/4″ or 1-1/2″
1. Fencing Steel sheet – Size of 2meter width by 2 meter height is used most often and is available in stock ( other sheet sizes can be made on order )
2. Galvanized U channels are applied at the top and bottom end of the corrugated steel sheets. U channles used are of size 40 mm by 40 mm
3. The sides of each fencing panel is supported by galvanized ERW pipes of 1-1/4″ or 1-1/2″
4. Two fencing panels are coupled with a fencing clamp and the back side of each panel is back-stayed by a diagonal support pipe
5. The fencing panels are erected on concrete blocks of 600mm x 400mm x 200mm or 400mm x 400mm x 200mm (depending on customer requirement)
The Dis Continuous Temporary Boundary hoarding fencing panel are fabricated according to our customer's needs and the Standard Approved Construction site fence are available in our factory 2meter x 2meter and the mount height of the fencing panel for construction boundary site parameter hoarding 2.2meter / 2.4meter / 2.8meter 3.0meter.
Corrugated Profile Sheet
Thickness: 0.40mm to 0.70mm
Galvanized C Channel
Thickness: 40mm x 40mm x 40mm x 1.2mm to 2.0mm
Both end pipe 42.00mm OD
Thickness: minimum thickness of 1.2mm to 2.0mm
Back Support 1.6 meter to 2.0 meter.
Length with concret block of heavy weight 600mm X 400mm X 200mm
Customised according to our customer specification, site condition & wind pressure.
We offer a wide range of color for its construction site fencing in Dubai, Abu Dhabi, Sharjah, Ajman, Ras Al Khaima, Al ain, Fujirah in UAE with various color choices like RAL 9002 – Off White, RAL 9003 White, RAL 1001 Beige, RAL 5012 Light Blue, RAL 5010 Dark Blue, RAL 5002 EMMAR Blue, RAL 7046 Dark Grey, RAL 7036 Grey, RAL 7037 Grey, RAL 3002 RED, RAL 1014 light beige, RAL 1015 Ivory, RAL 9010 Pure White, RAL 2004 Orange, RAL 7015 Grey,RAL 6029 Light Green, RAL 6038 Green, and more.
(works on mobile or calling device)
For enquiry and sales, please email us on [email protected] or contact fencing panel supplier – UAE on +971 553 258 409
If you are on smartphone, press the nos to call directly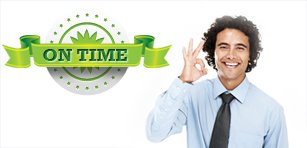 Globe Metals and Power strives to be a RELIABLE service provider and is COMMITTED to deliver the best output and highest quality service through the dedicated effort of every team member with accountability & determination.