Globe Metal and Power
– Alliance to Grow
Globe Metal and Power – FZE was initiated in 2012 in Dubai, United Arab Emirates. Globe Metal and Power is mainly involved in Import, Export, Trading of Prime Flat Steel Coils, Sheet and all type of value added steel products are used in Real Estate and Construction Industries. Global Metal and Power has a huge customer base in the Middle East and African markets. Our Annual sales volume for Steel and Power Division is USD 120 million and more than USD 10 million respectively.
We are also known as one of the leading:
Roofing Sheets Supplier in UAE
Sandwich Panel Suppliers in UAE
Unistrut Channel Supplier in UAE
PortaCabin Suppliers in UAE
Metal Z & C Purlin manufacturer in UAE
Galvanized Decking Supplier
& all types of Long and Flat Mild Sheets Products manufacturer and supplier in Dubai, Sharjah, Ajman, Abu Dhabi, Ras Al-Khaimah, Al'Ain, Fujairah.
Globe Metal Division
We have a very strong Sourcing and Supply capacity of all type of Steel like Hot Rolled Steel, Cold Rolled Steel, and Galvanized Steel, Pre Painted Galvanized Steel Coils with Aluminum Pre Painted, Mill Finish Aluminum Coils and Sheets, and we are also well known as a Roofing Sheet Manufacturer and Supplier.
Globe Power Division
Our main source of Steel Coils is India, Taiwan and Korea. Our main market is Bahrain, Pakistan, Afghanistan, Ghana, Yemen, Saudi Arabia and other African Countries. The company has registered office in Ajman, Jurf Industrial Area, Near China Mall, and we have our representative offices in two countries to felicitate movement of our products and services on time.
We are always happy to commence business with one and all to build strong business and personal relations and deliver timely services. As we firmly believe that our partners should be benefited in all possible ways. Hence we are globally renowned as Globe Metal and Power – Alliance to Grow.
Our Vision
We thrive continuously to move towards to be one of the finest steel products supplier on a global scale. In the near future we plan to come up with a steel service centre in Dubai, UAE and cater our materials & services all over the globe. We not only have plans for our expansion but also to generate employment for more than 200 professionals from all over the globe.
Our Mission
Every member of Globe Metal and Power pledges to establish lasting relationship with our customers by exceeding their expectations and gaining their trust through exceptional performance by supplying high-end quality materials and services at competitive prices and timely delivery.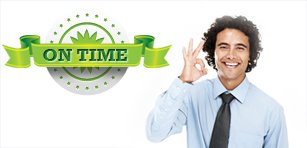 Globe Metals and Power strives to be a RELIABLE service provider and is COMMITTED to deliver the best output and highest quality service through the dedicated effort of every team member with accountability & determination.